… and it's amazing.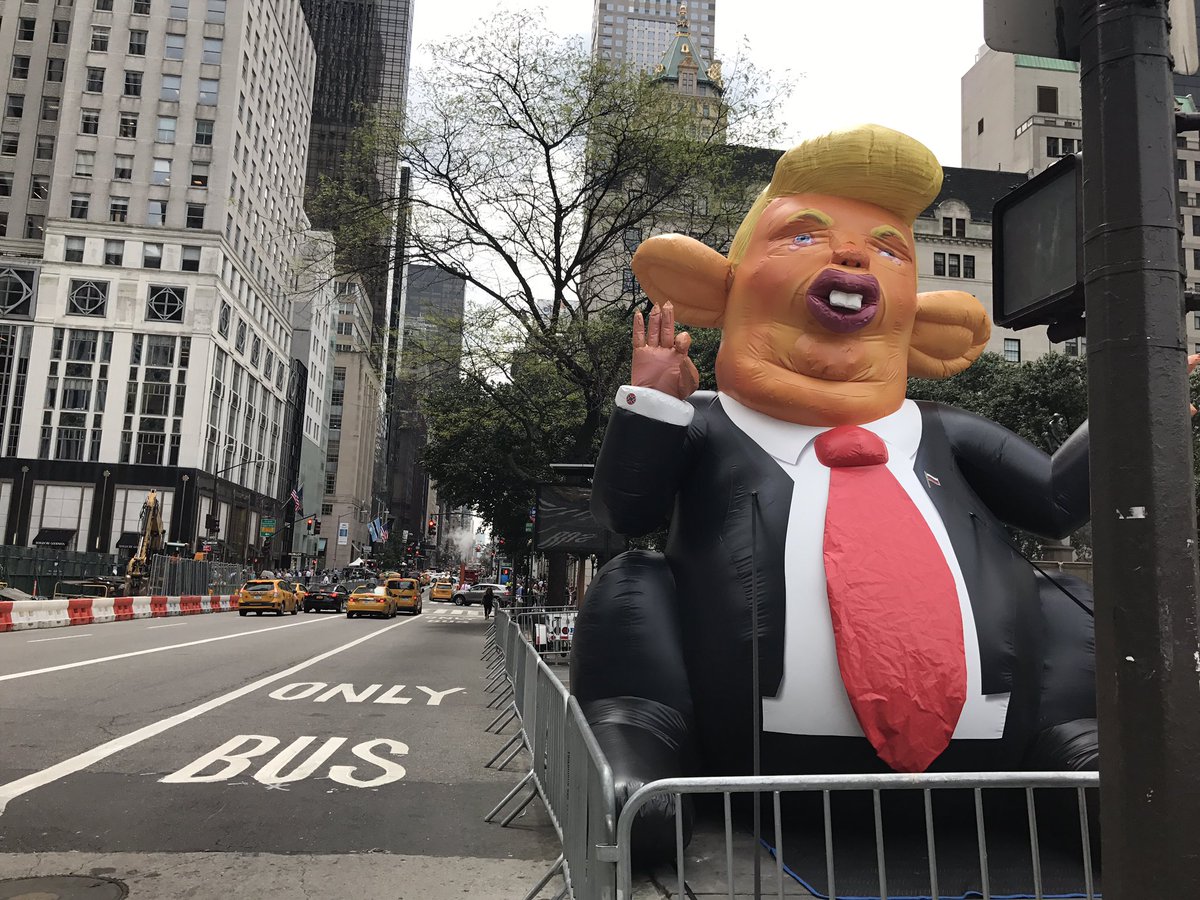 Trump Rat magically appeared near Trump Tower in New York City yesterday (Monday) during the POTUS' first visit since becoming president in January, and is now the greatest Trump Troll since Trump Chicken.
And people are loving it.
With the President scheduled to return to Midtown today, a giant inflatable #TrumpRat has arrived at 59th and 5th. pic.twitter.com/HQNRDNuJb7

— Scott Heins (@scottheins) August 14, 2017
The piece was created by an artist named John Post Lee, who confirmed it will be following Trump around to other local NYC events.
John Post Lee, owner of Bravin Lee art galleries in NYC/LI said he commissioned 7ft "Trump Rat" to express "disgust" pic.twitter.com/t5ONR9G354

— Laura Figueroa (@Laura_Figueroa) August 14, 2017